Use the coupon code LABORDAY to receive 15% off our
beer-infused jerky box or inferno (hot & spicy) jerky box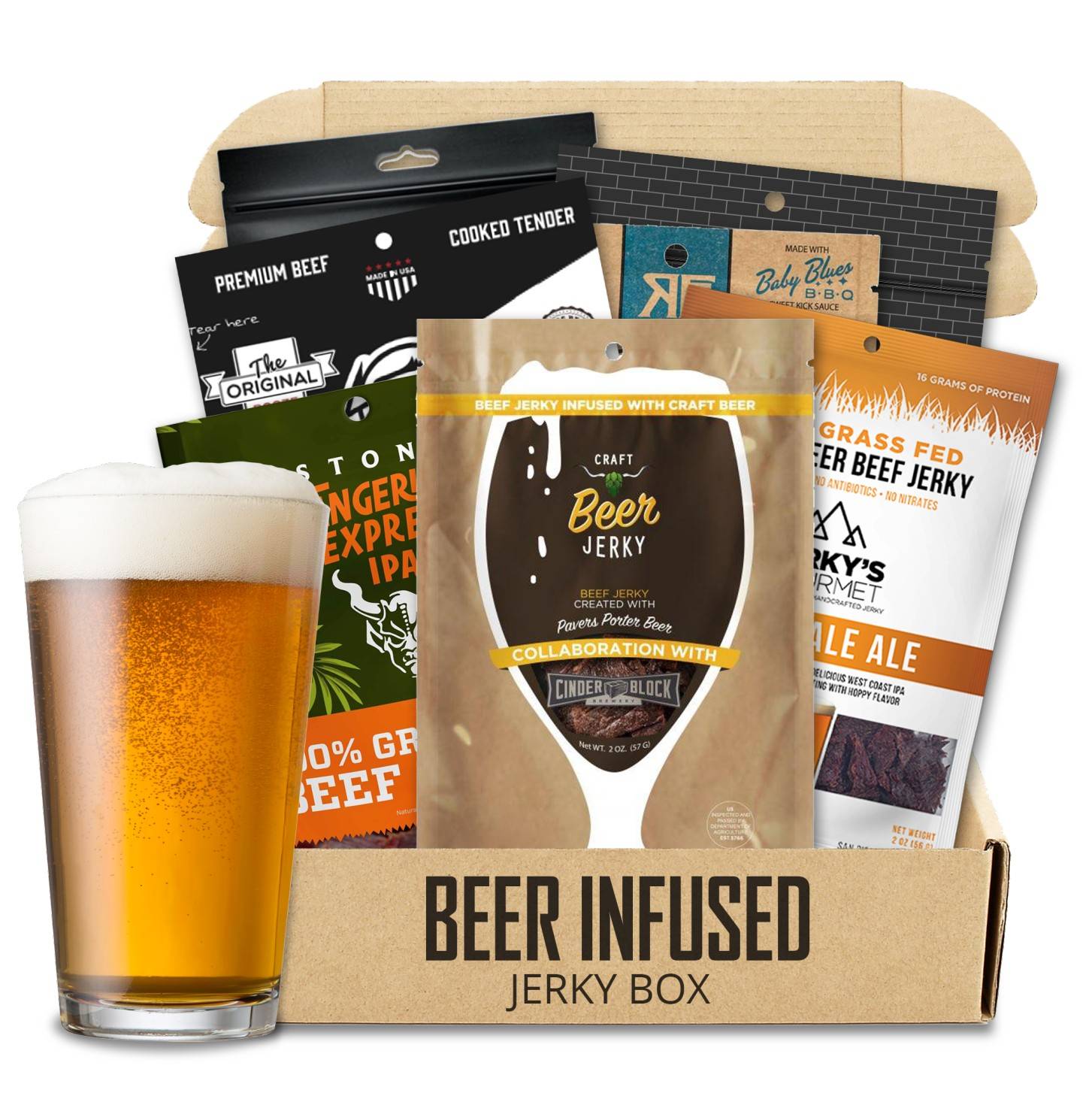 WHAT IS THIS BEER-INFUSED JERKY BOX?
For a limited time, we're offering a beer-infused beef jerky box that combines two of our personal favorites, booze, and jerky. Each brand and flavor in this specialty box has been hand-selected for its deliciousness. If you like jerky, beer or both, you will absolutely love this box.

Everything you need to know:
- You will receive 6 unique beer infused jerky bags

- We only select small-batch jerky brands

- One-time purchase and will not renew (perfect for gifts)
- Different types of beer (IPA, etc.)
- Free shipping
WHAT IS THE INFERNO JERKY BOX?
The Inferno Box takes spicy beef jerky to a whole new level. Each bag of beef jerky offers a unique flavor and spice level, starting with sizzling Habanero and ending with the spiciest of all peppers, the Carolina Reaper! How much heat can you handle?
Everything you need to know:
- You will receive 6 unique curated hot & spicy jerky bags

- We only select small-batch jerky brands

- One-time purchase and will not renew (perfect for gifts)
- Free shipping
- No tissues included (for when you cry like a baby)